UK's The Guardian Highlights Three Little 5 Businesses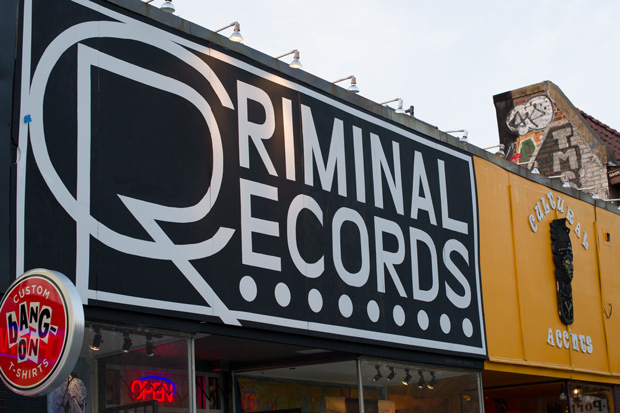 Little Five Points is a gem amongst the boroughs and thoroughfares of Atlanta. It regularly pops up in travel articles from publications dotting the country whether the featured pieces are highlighting Atlanta or casting a wide net on the greatest businesses in a particular niche. What I don't normally see is writers from across the pond shining their international spotlight on the neighborhood. Needless to say, the UK's Guardian article on the Top 10 Independent Shops in Atlanta caught me a little off guard — in a good way. Given the topic of the article though, I guess I shouldn't have been shocked.
Three shops in L5P made the cut—Criminal Records, Junkman's Daughter and The Clothing Warehouse. These are pretty much no brainers when talking about independent shops in the ATL. Surprisingly, they didn't have some Brit writing this over his afternoon lunch of fish and chips. Author Muriel Vega is an Atlanta-native so lends that authenticity to the piece.
There isn't much new here to report as the article spends most of its words spinning together teaser blurbs for would be Atlanta explorers. I do have to say that it was news to me that Aerosmith's Steven Tyler was browsing the racks at Junkman's Daughter once upon a time. Ex-Little 5 bookstore, now Inman Park resident, A Cappella Books got a much deserved shout out. The remainder of the Atlanta business are scattered through the Highlands, Decatur, Grant Park and Midtown.
Its nice to see Little Five getting international recognition. If you happen to see a wave of Brits clogging the streets and livening up the pubs in the coming months, you now know why.