Tijuana Garage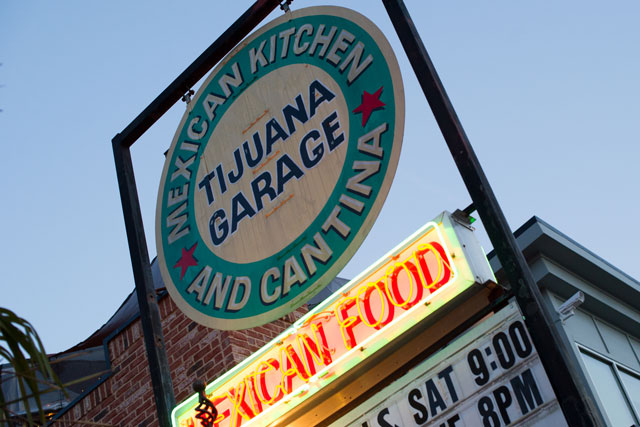 351 Moreland Ave. / Atlanta, GA 30307 | (404) 475-8888 | http://www.tijuanagarage.com
Known for serving the best tacos north of the border, Tijuana Garage is a full service taqueria and Tex Mex grill. The atmosphere is relaxed, the margaritas freshly mixed, and service quick and friendly.
Sitting on the tile patio, with a basket of bottomless tortilla chips and salsa, the atmosphere is relaxed with live music by local performers; also known to take requests. Their patio is a nice size with a good view of the activity taking place on Moreland, yet enough foliage to provide some privacy for the diners.
Tijuana Garage serves an eclectic group of diners: vegetarian, vegans, meat eaters, and everyone in between. Famous for their tasty and non-traditional tacos, you can't go wrong with the vast selection on their menu. You'll find fish and shrimp tacos, fajita steak, braised beef, and Carne Asada, just to name a few.
The vegetarian menu offers more choices than any standard meat and potatoes type restaurant. Veggie burritos and fajitas, a tofu taco, simply bean taco, and other non-meat dishes give vegans and vegetarians a varied dinner menu.
Weekly events, like Trivia Monday and Electric Avenue, the live 80's show every Thursday, are offered alongside their famous margaritas and unique taco selections.