Front Page News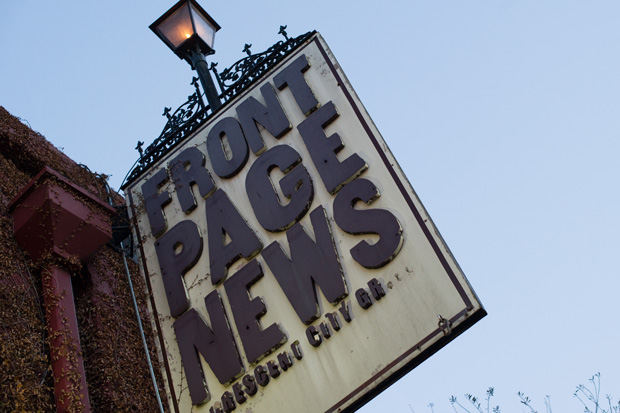 351 Moreland Avenue Northeast, Atlanta, GA | (404) 475-7777 | frontpagenews.com
An upbeat vibe surrounded by warm and casual ambiance. Fun but cozy. Yes, these may seem opposites but there is a spot in Atlanta that combines both. It can even remind you of the relaxing or laid back atmosphere in New Orleans while spending time in sunny Atlanta.
Front Page News. Yes, this place is indeed a news maker among tourists and locals alike for its relaxing feel, located in two lively spots in Atlanta — Midtown and Atlanta's indie capital, Little Five Points (L5P).
Come here for the view – the patio that is surrounded by the magnificent landscape that includes a fountain and abundant shrubbery to calm everyone's senses while having a good talk or a drink. Enjoy the best of the patio during spring or summer but you can have just as much fun as during the cold months since the place is heated up.
While Front Page News is makes headlines for the beauty of its front patio, its food is not much of a breaking news though. But the variety of the menu still draws people during the early morning and after work hours. The drinks are well-prepared and reasonably priced, and entertainment mainly comes from the live band playing every night. If you drop by its Midtown location, it has a dance floor so you can strut your stuff to the hits of contemporary and modern dance hits. Indoor, outdoor and bar seating are provided in both Front Page News locations in Midtown and L5P.
Front Page News is a casual bar so there's no need to suit up or be formally dressed. Come in your casual best self and you're off to a good time. Parking should not be a problem in both locations if you come in a bit early. In case you're caught in a "full parking" scenario, there's a pay parking area in the Midtown branch usually worth $10 a night, just make sure you're dealing with a uniformed parking attendant.
Come and drop by Front Page News in any of its two locations in Atlanta. In the Midtown nightlife district, it is along Crescent Avenue. In Little Five Points, it is located two blocks down Moreland and Euclid intersections.
Photo: Mark Runyon